Aim to Recycle are the North East's leading plastic recycling centre, offering an environmentally-friendly solution to your waste problems.
Formed in 2000 by Ian McDonald, we are a family business based in Gateshead and pride ourselves on being one of the largest recycling companies covering Gateshead, Newcastle, Sunderland, Durham and Tyne and Wear.
Aim to Recycle offer a diverse range of services and can handle all your recycling needs. We specialise in: Plastic recycling, Cardboard recycling, Paper recycling, Wood recycling, Metal recycling.
Plus, Aim to Recycle also provide WEEE disposal and Hazardous waste disposal as part of our waste management services.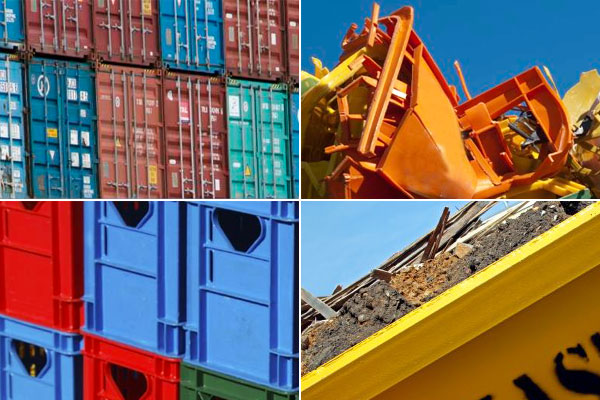 Our mission
To help you recycle more efficiently and we offer a number of solutions to help achieve this.
Balers
At our large Gateshead recycling centre, we have a high capacity baling plant in operation which is ideal for contract baling and export requirements.
Contract baling services

A quick and safe turnaround

We are able to load out by trailer or container

Our on-site weighbridge ensures accurate and detailed reports

All documentation and photographs handled
We pay top prices in the North East for baled materials!
Weighbridge
Our on-site weighbridge allows us to process incoming plastics and other materials quickly and efficiently, ensuring weight accuracy every time.
Industrial / Heavy Commercial Recycling
We can handle all your industrial or heavy commercial waste right here at our Gateshead centre. We offer baler hire or skip hire, plus we have a large variety of collection containers that can be tailored to your needs. If you have a question about our industrial recycling, please ask.
FREE Waste Audits
As part of our ongoing customer care, we provide free waste and recycling audits to all our customers in the local area covering Gateshead, Newcastle, Sunderland and Durham. We will work with you to manage your commercial waste, improve your recycling processes and save money in the long-term. To find out more about our free waste audits, contact us today.
Are you ready to recycle?  Contact us