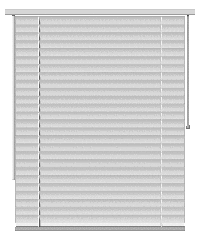 Welcome To Cardiff & Vale Blinds
Cardiff: 02921 900811 Barry: 01446 349020
Quality Blinds, Awnings And Curtains From A Local Business With Years Of Experience.
Cardiff & Vale Blinds has been in the blind industry for over 20 years, which is why we are able to offer the very best expert products and professional services to our long list of new and returning customers. We pride ourselves on the quality of our work and the speed and efficiency in which we can deliver fantastic results, every time.
Our extensive product line not only covers the latest in traditional and modern blinds, such like, Venetian Blinds, Roman Blinds, Mechanical blinds and home automation fittings, but also a bespoke and exclusive range of awnings, and Velux roof windows. When you couple our huge product range with our friendly and professional services to help measure and fit your blinds, awnings or curtains for any occasion you can really see why our customers really love what we do!
We are proud to be a local, independent business that has been supplying Cardiff and the surrounding areas of Wales with our products and services for so many years. To help our business stay current and competitive we always make sure we offer affordable prices that our customers will always be happy with.
Why Choose Us?
Exclusive Products
We stock an extensive and exclusive range of products that we are able to offer all our customers. As well as providing a fantastic range of blinds ready to fit all types of windows, we also offer shutters, curtains and awnings. Check out our full product list for more information.
Professional Services
Our business is not just about stocking an amazing and affordable list of blinds and other products, but it's also about being able measure, fit and look after them. That is why we are offer a great range of services to help out all our customers requirements.
Customer Satisfaction
When it comes to our customers care and support we pride ourselves in offering the highest level of sanctification. Because we are a smaller, more independent window fitting business we are able to give our customers the time, care and quality they deserve from us.
Thank you for taking this time to learn more about Cardiff & Vale Blinds and please do
not hesitate to contact us with any business related enquiry. We look forward to working
with you.